Client Aim is to design a Restaurant with Modern and Industrial Theme.
Interior design and Visualization by Architecturedesigning.com.
Cafe Ground floor :
Reception Area :
Mezzanine Double Height lobby :
Mezzanine Floor :
Front Facade :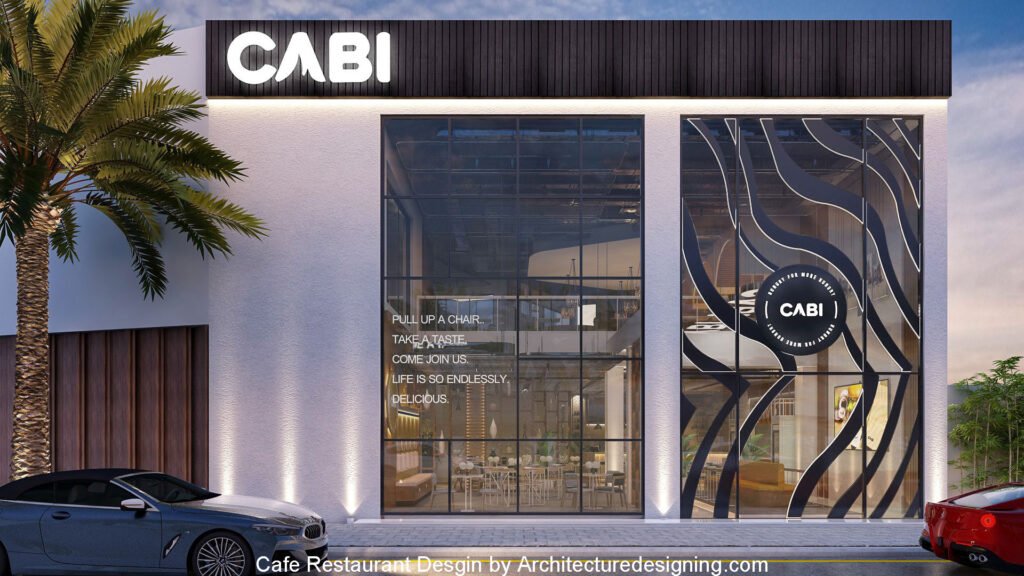 ---
How to improve your restaurant design on a budget.
Make a great first impression. 
Bring the outside in. 
Showcase local art. 
DIY the lighting scheme.
Offer unique seating options.
Make a statement wall.
Create a communal experience.
Celebrate your location.
Beautify your bar.
Get everyone chalking.
Focus on a theme.
Add style with minimalist shelving.
Single out your ceiling.
Mirror mirror all over the walls. 
Consider your tablescape.
---
Call us today to schedule your consultation appointment to learn how we can help you create the Interior Design of Restaurant of your dreams. That is the next step to revamping your Space so you can start enjoying your Restaurant much more than you ever have before.
♥ Facebook https://www.facebook.com/Editedart
♥ Instagram https://www.instagram.com/m.muhyuddin
♥ Portfolio https://www.behance.net/muhyuddin
♥ Pinterest https://www.pinterest.com/mmuhyuddin
♥ YouTube https://www.youtube.com/c/ArMuhyuddin
♥ Mail ID [email protected]

---
Related Hashtag :
#cafedesign #coffeeshopoftheworld #coffeeshopcorners #coffeelover #coffeeshopvibes #coffeedaily #explorecoffee #archifolk #proudindonesiacoffee #proudyourlocalcoffeeshop #mbafotokopi #masfotokopi #instacoffee #iamcoffeefreaks #worldcoffee #coffeegram #caffeineagent #coffeinate #baristadaily #anakkopi #manmakecoffee #coffeejpg #coffeeshopgoals #meloscoffee
---
---