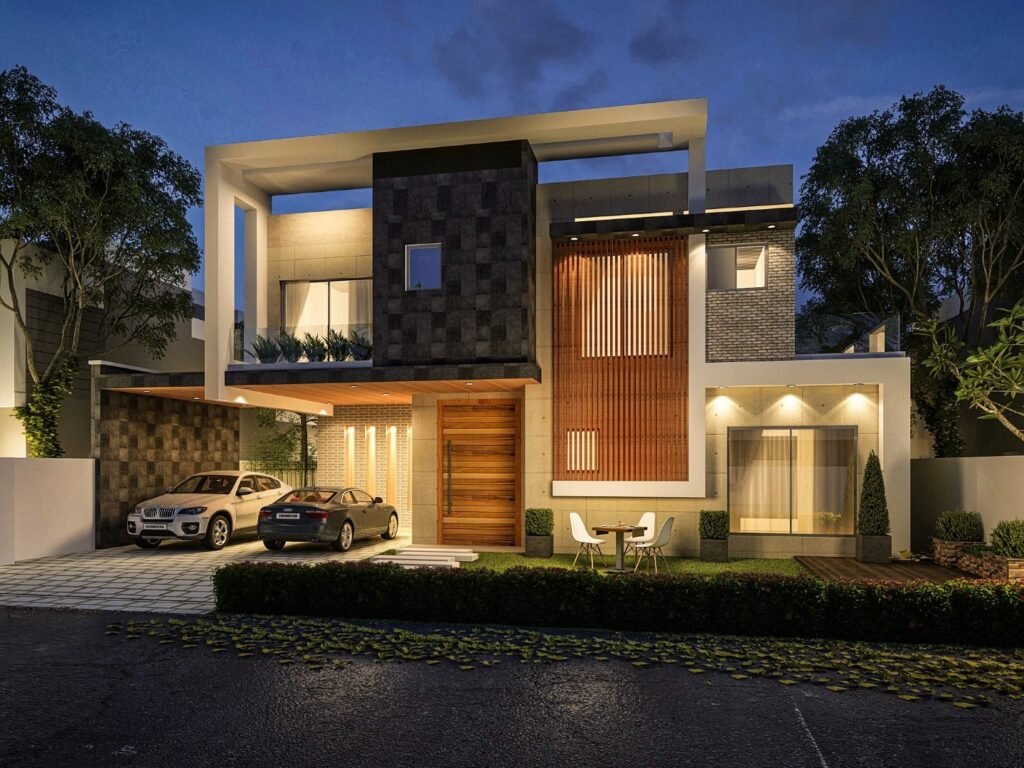 Modern House design :
A modern house with a 3 Bedroom Unit design in Australia
I will do the best quality of interior and exterior designing, 3d modelling and realistic rendering.
Combine varnished timber, plaster and mushroom tones into one snazzy exterior design. This street side home finishes off its frontage with a row of manicured garden hedges.
Integrate greenery into your home. This white brick creation lets in the light through a series of brick inlets, while a creeping fern drapes over the living area and garage.
Modern homes don't have to be in the city. Set in a stunning forest glade, white cherry blossoms and weeping willow trees create softness, while a black-painted column holds a room with a view.
We've all dreamed of a modern log cabin from time to time. This paned wooden exterior runs its grooves smooth on the roof and perpendicular in its body, as it opens up its windows to a forest of pine
Sculpt your exterior garden with a few placed rocks. This modern building, resplendent with a tall concrete column, slatted wall of blinds and vertical glass panes matches its grey to a rock entrance and stairway.
Related Hash tag
#modernhouse #architecture #interiordesign #design #interior #modernhome #modern #house #modernarchitecture #home #homedecor #moderndesign #homedesign #housedesign #architect #luxury #luxuryhomes #architecturelovers #modernhomes #d #archilovers #luxuryhouse #arquitetura #realestate #decor #dreamhouse #architecturephotography #archdaily #architecturedesign #bhfyp